Greetings Everyone,
If you haven't yet please head over to https://www.chroniclesoftamriel.com/ and register an account. If you already have a Gaiscioch Passport (External Login for Community Events and Magazine) you can login using that info. If you do not you can login for the first time with your Gaiscioch.com login and it will create you a passport based on your Gaiscioch Profile. Once you create your passport you will need to login with your email and password.
We will meet at 5:30PM PT each week. You can Port to @Foley
Week 5:
Week 4:
Week 3:

Week 2:
Week 1: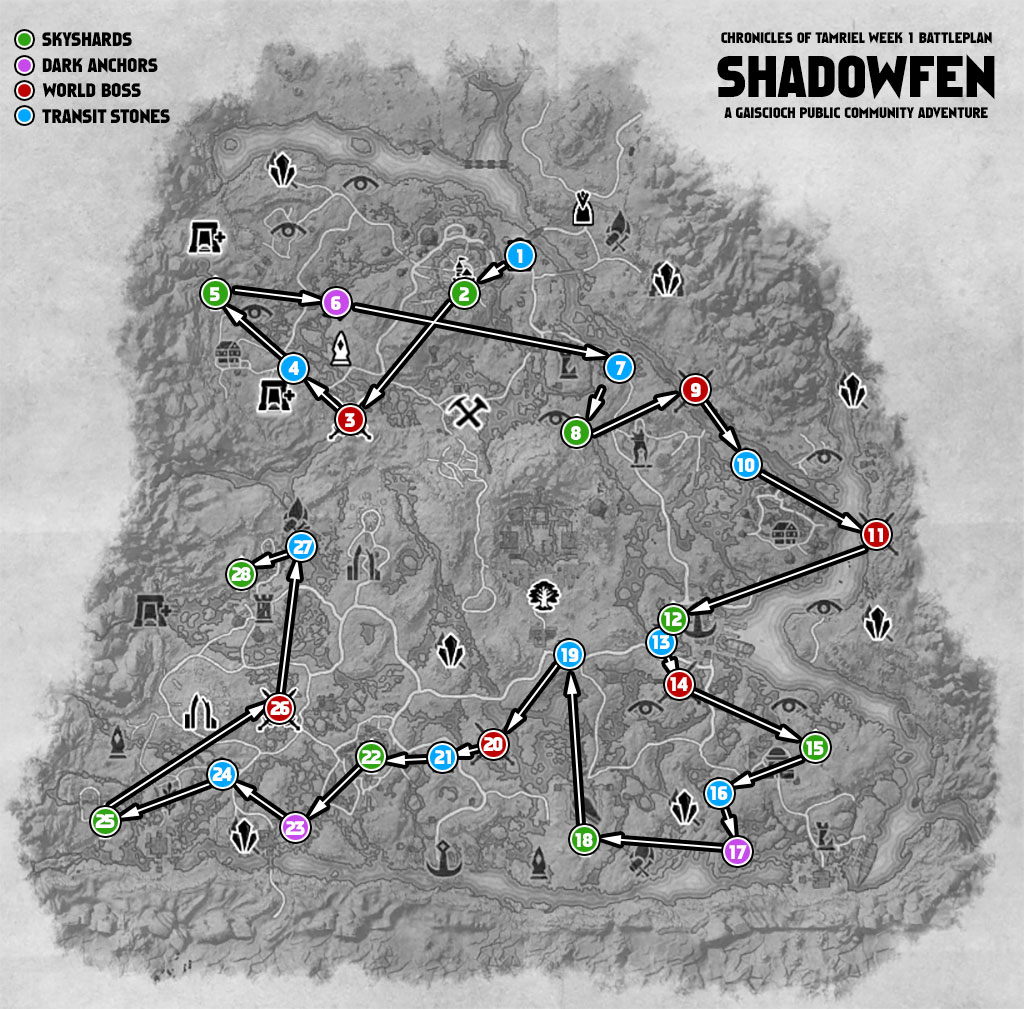 Leader 1: Foghladha
Leader 2: Sir HenryVale
Leader 3: Verve (If available)
Depending on how many show up we may need to have volunteers for additional raid groups.
Please remember we will have trolls trying to disrupt the event. Please do not grow frustrated as frustration is contagious and will make a miserable experience for everyone. Keep spirits high and ignore anyone that tries to troll the event. Let's show the world what our community is and be above the likes of the common troll. This is a big opportunity for us to display who we are and what we do. Let's make it count.
Please do your best to wear a Gaiscioch tabard as we want to show people who we are as to entice them to grow to know us and possibly even join us for future events.
Please feel free to reply with questions as i'm happy to answer them.
Foghladha
Last Edited on:
05/17/2018
at
05:25 PM